The next [r]evolution in business planning is here
Natalie MacNeil, Creator of She Takes on the World presents:
The Conquer Kit
A creative business planner
for women entrepreneurs
Download a free excerpt of The Conquer Kit now! Just enter your name and email below, and it will be on its way.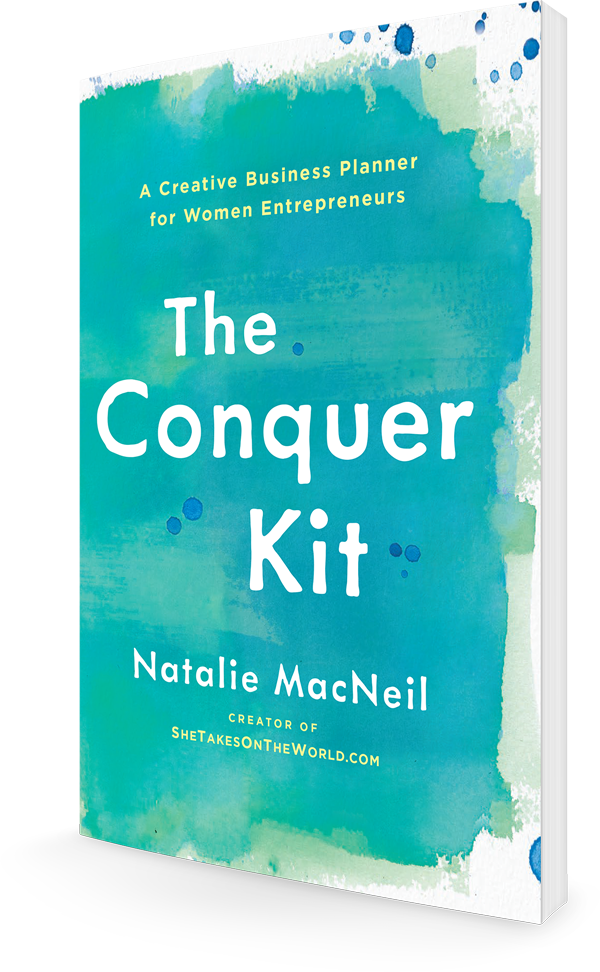 Take a peek inside the most gorgeous business planning book you've ever laid eyes on: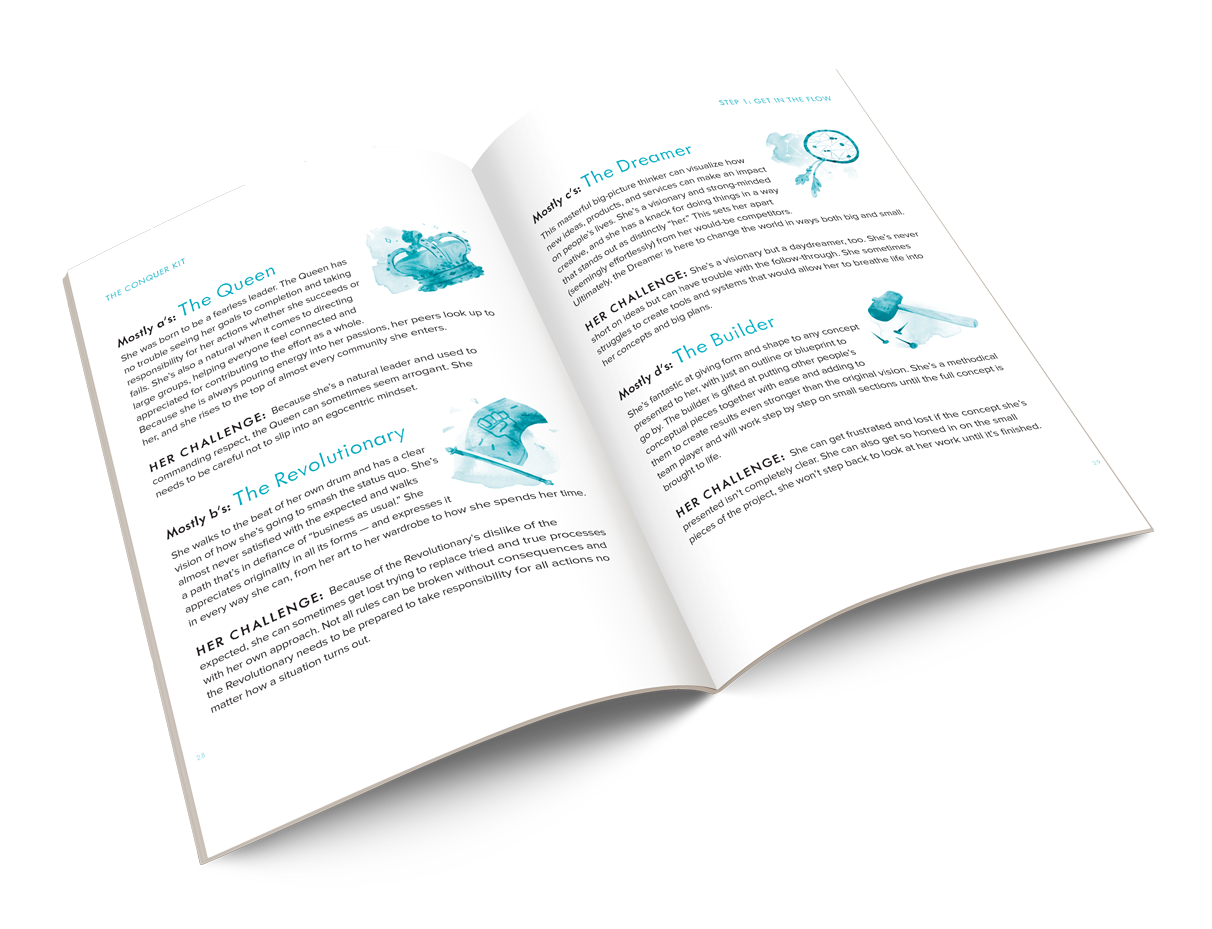 The Conquer Kit is an interactive experience that brings business planning into the realm of play.
You'll sketch, scribble, glue, tape, and write all over its journal-style pages, while developing an airtight business plan with proven strategies and systems for success.
Author and Emmy Award-winning media entrepreneur Natalie MacNeil guides you through supercharging your mindset, expanding, budget balancing, legal must-knows, selling, branding, hiring, and designing the business and life you really want. It's all inside The Conquer Kit.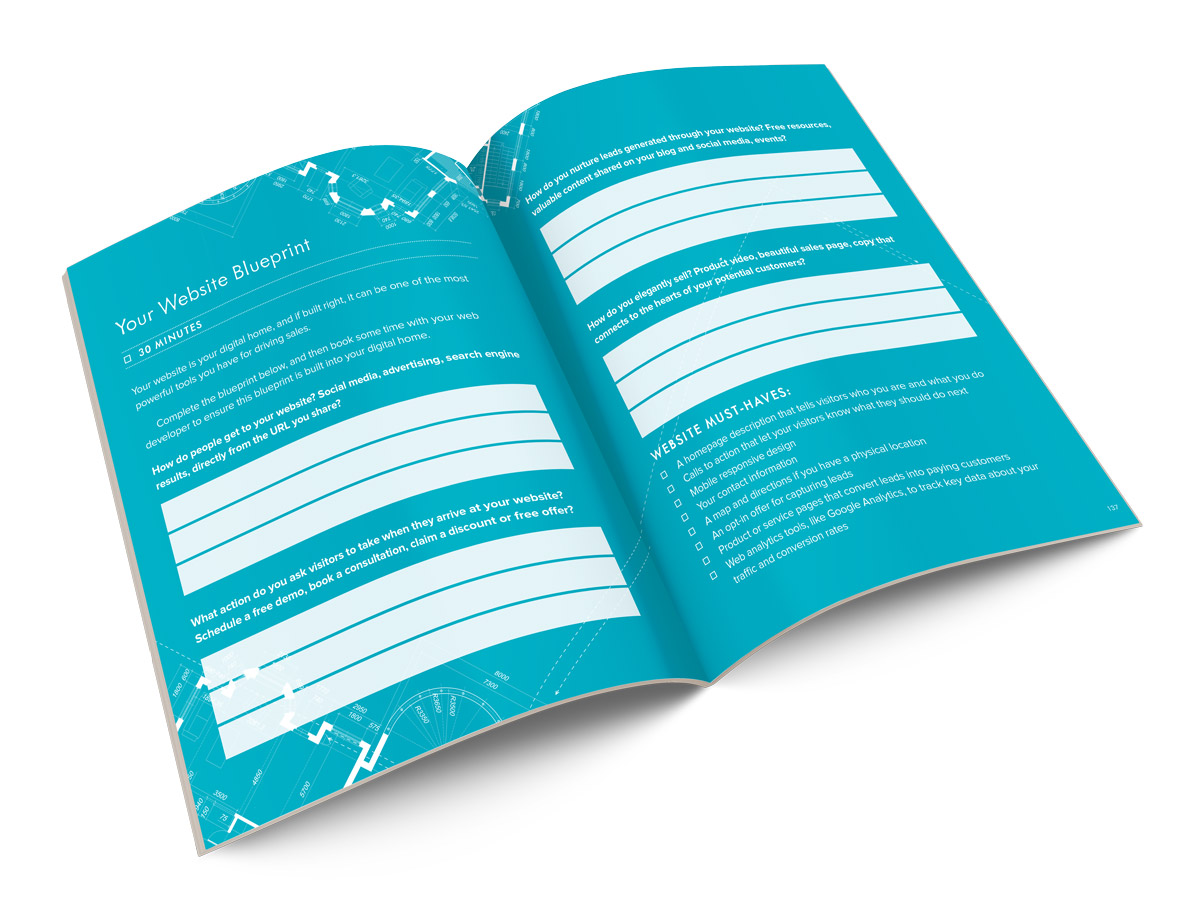 The Conquer Kit Step by Step:
Fulfilling, meaningful success stems from the soul. So let's take a look at the passion behind your goals, and the beautiful bones of your big vision.
STEP 2: CREATE FANTASTIC THINGS FOR THE WORLD (AKA YOUR PRODUCTS)
What kind of products should you be selling? What can you create that will make you feel the happiest, and most alive? Get the powerful perspective you need.
STEP 3: FORM THE FOUR PILLARS OF SUCCESS
From your name, to your systems, to your legal structure, and accounting; you'll build a workable, sustainable platform for your business to stand on – brick by brick.
STEP 4: GET YOUR MIND ON YOUR MONEY
Learn how to feel empowered (instead of crazy stressed) when it comes to your money. We'll get into your mindset, and all the savvy systems you need to know about: budget sheets, cash flow statements, profit and loss, and more. I promise to explain these things clearer than they have ever been explained before.
STEP 5: SELL YOUR SOUL (AKA YOUR HEART-CENTRIC MARKETING PLAN)
Self-promotion doesn't have to suck. Seriously. I'll show you how easy (and fun) it can be to create compelling copy for your websites and marketing materials, craft your story, and become a more confident salesperson.
When you're on the entrepreneur's adventure, finding the right help is essential. Get equipped with the insight, interview tips, and onboarding ideas you need to build your dream team of virtual assistants, designers, web developers, strategists, and more.
STEP 7:  MAKE A BIG PICTURE PLAN
Boring business planning? Not in this book. This section is all about taking a heart-centered, visual, and so-much-fun approach to setting big goals and achieving them. Strategic planning in your business will never be the same again.
STEP 8: CRAFT YOUR CONQUER CALENDAR
Get so organized you can almost taste the awesome outcome, with my month-by-month goal-setting maps that put timelines on your milestones. It'll keep you focused and moving forward, all year long.
What are you waiting for?
Dive in. Explore. Envision. Create. CONQUER.